RoyeR Cosmétique
Snail slime

and strech marks
Though it may seem a little strange, snail slime has been recognized for its regenerating and healing powers on the skin since Antiquity! Applied locally, in the form of a cream, it will have a powerful effect on your stretch marks.
How does the composition

of snail slime have an effect on stretch marks?
Vitamins A & C for a moisturizing effect
Vitamins A and C provide moisture, prevent skin aging, boost radiance and protect the skin from UV rays, which are all the things you need to combat stretch marks.
Elastin for suppleness
Elastin makes up for the loosening of skin tissue caused by stretch marks and helps the skin to regain its full stretch and flexibility.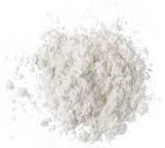 Allantoin to repair skin
The appearance of stretch marks is a sign that your deep dermis and elastin fibres are damaged. To mend these tears, there is nothing better than allantoin. With its regenerative and soothing powers, it repairs the damaged fibres.
Collagen for its healing action
The collagen found in snail slime makes up for this loss of fibres, enabling effective healing of your skin and, most importantly, better resistance to stretching. 
Beyond the snail slime benefits on stretch marks, the slime contained in RoyeR Cosmétique products is exclusively fresh and organic. Moreover, when you apply RoyeR cosmetics, you massage your skin daily, thus promoting the production of collagen fibres.
Our snail slime products

to soften stretch marks
Snail Slime Soap
For what part of the body?
RoyeR Cosmétique soap is ideal for the whole family and can be used on both the face and body. It cleanses the skin thoroughly and simply, leaving the skin soft and protected.
How to use it?
Lather the soap into a foam in your hands or with a natural sponge and apply all over the body and face.
Snail Scrub
For what part of the body?
Our body scrub is suitable for all skin types and is effective all over the body.
How to use it?
Once a week for normal skin.  Once every two weeks, for dry or sensitive skin types. Pour two large dollops into the palm of your hand and, on wet skin, make small circular movements all over the body, then rinse with clean water.
Snail Body Cream
For what part of the body?
Our moisturizing lotion suits all skin types and is effective all over the body, including the thighs, buttocks, stomach, arms, back and chest. You can therefore make it part of your moisturizing routine.
How to use it?
Use in the morning and/or at night all over the body, on thoroughly clean and dry skin. Help the lotion to soak in by gently massaging the skin. Soaks in quickly, without leaving a greasy film.
Step-by-step guide

for softening stretch marks

Cleanse
Gently wash yourself all over the body with a bar of our snail slime soap.

Exfoliate
Use our body scrub once a week, making small circular movements on wet skin before rinsing with clean water.

Moisturize
Apply the body lotion immediately after showering, or at any moment of the day, for supple and well-moisturized skin.
Our blog posts
on this subject
More beauty guides

To take care of your skin with snail slime