RoyeR Cosmétique
Eczema is an inflammation of the skin characterized by the appearance of red patches, and often comes with blisters and severe itchiness. Coping with eczema on a daily basis is tiresome, however, the skin can benefit greatly from the effects of snail slime.
How does the composition of

snail slime improve eczema?

Vitamins A & C for a moisturising effect
Skin dehydration can cause atopic eczema. Vitamins A and C, which are found naturally in snail slime, are excellent at locking moisture into the skin and helping you relieve eczema.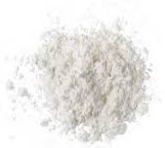 Allantoin to help healing
By repairing and regenerating skin tissue during the remission phase, allantoin softens scarring and restores smooth skin.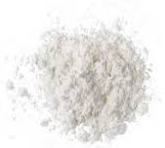 Elastin to regain smooth and supple skin
Eczema flare-ups have left your skin in poor condition. To restore its full suppleness and improve eczema patches, you can count on the efficacy of elastin.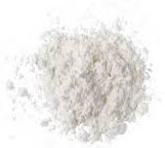 Peptides to strengthen the skin barrier
For people who suffer from eczema flare-ups, antibiotic peptides will provide an extra shield against external aggressive factors.
The presence of chemical compounds in the environment is one of the factor that explain the appearance of eczema. This is why RoyeR Cosmétique capitalizes on the snail slime action combined with other natural ingredients to make it a perfect ally in the fight against eczema.
Our snail slime products

to soothe eczema
For what part of the body?
Our Face Cream is suitable for all skin types and replenishes facial skin.
How to use it?
Apply Royer Cosmétique Face Cream morning and night, on thoroughly cleansed skin. Apply to the entire face and neck, massaging gently for optimum penetration. Suitable for use around the eyes.
For what part of the body?
Our Body Lotion suits all skin types and can be used to moisturise the entire body, including the thighs, buttocks, stomach, arms, back and chest. Make it part of your moisturising routine to replenish the skin.
How to use it?
Use in the morning and/or at night all over the body, on thoroughly clean and dry skin. Help the Body Lotion to absorb by gently massaging it into the skin. Absorbs quickly, without leaving a greasy film.
For what part of the body?
RoyeR Cosmétique Soap is ideal for the whole family and all skin types and can be used on both the face and body. It cleanses the skin thoroughly and is a simple cleansing ritual, leaving the skin soft and protected.
How to use it?
Lather into a foam in your hands or with a natural sponge and apply all over the body and face.
Step-by-step guide

to alleviating eczema

Cleanse
Start with cleansed skin to allow better penetration of our products, using our RoyeR Soap made with snail slime and coconut oil.

Heal
In addition, we recommend our Serum containing 93% fresh and organic snail slime, which will be effective at improving the various skin lesions that eczema has caused on your skin.

Moisturise
Whether the eczema patches are on your face or body, apply the Face Cream or Body Lotion morning and night, to moisturize and soothe soreness.
Choosing snail slime products for eczema
Skin suffering from eczema is highly sensitive. It is therefore essential to select a skin care product with a guaranteed natural and non-aggressive formula to reduce the risk of intolerance, and above all, avoid making your eczema worse.
For the most effective results on eczema, it is preferable to use a skin care product containing pure and not diluted snail mucin. This ensures a maximum concentration of active ingredients (allantoin, elastin, collagen, glycolic acid and vitamins A and C).
Our blog posts
on this subject
More beauty guides

To take care of your skin with snail slime