RoyeR Cosmétique
Psoriasis appears in the form of flaky patches, known as plaques, on the skin. People with the condition suffer from the embarrassment, pain and appearance of these lesions. Snail slime is recognized to have numerous properties that can improve psoriasis, like its regenerating, nourishing and soothing effects.
How does the composition of

snail slime improve psoriasis?
Vitamins A & C for a moisturizing effect
Present of course in food, vitamins A and C are excellent at promoting moisture in the skin. Their properties are all the more effective when they are applied externally to the affected zones. Flaky psoriasis patches lead to extreme dryness of the skin, and so an effective moisturizer is a real plus.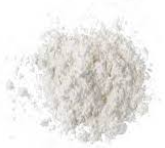 Allantoin and collagen for healing
Allantoin is the secret remedy that allows snails to repair their shell when it splits. Applied to human skin, this ingredient boosts regeneration. Moreover, the combination of allantoin and collagen in a skin care product ensures optimum improvement of psoriasis patches.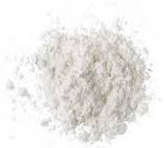 Elastin restores suppleness
Psoriasis is very damaging for the skin. Skin is sore and feels unpleasant on a daily basis. In losing its elasticity, the skin struggles to regain the appearance it had prior to the appearance of the plaque. Providing elastin, a protein found naturally in snail slime, is essential. It makes putting up with psoriasis much easier.
Our snail slime products

to soothe psoriasis
Snail Slime Shampoo
For what part of the body?
Our shampoo suits all hair types and is ideal for sensitive scalps.
How to use it?
Pour a dollop of shampoo into your hand and massage delicately over the scalp. Rinse and repeat the process once.
Snail Slime Soap
For what part of the body?
RoyeR Cosmétique soap is ideal for the whole family and can be used on both the face and body. It cleanses the skin thoroughly and simply, leaving the skin soft and protected.
How to use it?
Lather the soap into a foam in your hands or with a natural sponge and apply all over the body and face.
Snail Body Cream
For what part of the body?
Our moisturizing lotion suits all skin types and is effective all over the body, including the thighs, buttocks, stomach, arms, back and chest. You can therefore make it part of your moisturizing routine.
How to use it?
Use in the morning and/or at night all over the body, on thoroughly clean and dry skin. Help the lotion to soak in by gently massaging the skin. Soaks in quickly, without leaving a greasy film.
Step-by-step guide

to alleviating psoriasis

Cleanse
Cleanse your skin gently with our make-up remover for the face or our soap for the body. 

Moisturize
Calm inflammation to soothe itching with proper moisturization, using our snail face cream or body lotion.

Protect
Using our snail slime for hair slows down the appearance of psoriasis patches and enables the skin to repair faster.
Why should you choose organic products for skin suffering from psoriasis?
Using chemical-based products on a daily basis and pollution are both aggressive for the skin. Choose organic and Ecocert certified skin care products, like our creams. That way, you avoid additional irritation, or the allergic reactions that can occur with unnatural products.
Using cosmetics made with snail slime is an excellent supplement to medical treatments aimed at soothing psoriasis. Selecting a high quality cream made in an environmentally friendly manner, will allow you to enjoy the full benefits of snail slime.
Our blog posts
on this subject
More beauty guides

To take care of your skin with snail slime