RoyeR Cosmétique
The most obvious manifestation of ageing is of course visible on the skin. Skin cells become weaker, leading to the appearance of wrinkles, fine lines, dark spots, and so on. Traditional cosmetics often promise wondrous things, praising the miraculous results of anti-ageing creams. At RoyeR Cosmétique, we believe in the anti-ageing powers of snail slime creams. Read about the benefits of snail slime on skin ageing below.
How can the composition of

snail slime have an anti-ageing effect?

Vitamins A & C for moisturization
These two vitamins have powerful moisturising abilities, which ageing skin needs to regenerate properly. But they have other benefits as well. Vitamin A is responsible for activating melanin, which protects your skin and gives it a radiant glow. As for vitamin C, it also plays a vital role, by helping to combat free radicals. This means that your skin is protected against damage from UV exposure, tobacco, pollution and the like.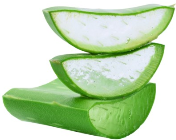 Glycolic acid to reduce wrinkles
The anti-ageing properties of glycolic acid are well proven. The texture and appearance of the skin is improved thanks to the elimination of dead cells. Skin is more supple with better elasticity, due to the stimulation of collagen and elastin production. The complexion is more even and brighter, thanks to the homogeneous distribution of melanin, and the stratum corneum is hydrated as glycolic acid promotes the production of hyaluronic acid.
Elastin to restore suppleness to the skin
Did you know that...? With age, the elastin fibres found naturally in the body breakdown, triggering many minor issues like the appearance of wrinkles, fine lines, darks spots, etc. In short, it's all rather unglamorous. To combat the signs of time and restore the skin's elasticity, it is therefore essential to provide a supplement of elastin.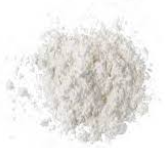 Allantoin to reduce skin spots
Allantoin has numerous properties, including healing, regeneration and skin repair. This makes it an ultra-beneficial cocktail for fighting the effects of ageing! More precisely, allantoin will repair and regenerate epidermal tissue. It is therefore especially effective on skin spots caused by skin ageing or excessive exposure to the sun.
Our snail slime products

for an anti-ageing effect
For what part of the body?
Our Face Cream Light is suitable for combination to oily skin prone to blemishes. It hydrates skin without leaving a greasy residue and helps to control unwanted shine.
How to use it?
Apply Royer Cosmétique Face Cream Light morning and night, on thoroughly cleansed skin. Apply to the entire face and neck, massaging gently for optimum penetration. Suitable for use around the eyes. 
For what part of the body?
Our Serum is suitable for all skin types. It will infuse facial skin with the regenerating properties of fresh snail slime and give your complexion that extra radiance.
How to use it?
Apply a few drops to a thoroughly cleansed face and neck, morning and night. Help the Serum to absorb with a gentle massage. For regular use, or use over a short period as a treatment. Also suitable to use around the eyes.
For what part of the body?
The make-up removing Milk is designed to be used all over the face and neck.
How to use it?
Use morning and night, to cleanse the skin and remove make-up. The lotion should be applied to the face and neck using cotton wool; no rinsing is required afterwards. Alternatively, you can emulsify the lotion with your hands and rinse off with clean water.
Step-by-step guide

for combating signs of ageing

Cleanse
To achieve a lifting effect, use circular motions while applying the product to eradicate impurities and smoothing and light patting motions to activate microcirculation.

Target
Use our Serum around the eye contour, where the first signs of aging tend to appear, to target wrinkles, fine lines and dark spots.

Protect
End your ritual by moisturising and protecting your skin from aggressive external factors with our Face Cream, which helps to maintain the hydrolipidic film.
Choosing the right anti-ageing products
If snail slime can regenerate the snail's shell, could it not do the same for our skin cells? With the RoyeR Cosmétique skincare range certified natural and organic by Ecocert and Cosmebio, our customers have found effective everyday solutions for combating the signs of ageing (wrinkles, fine lines, dark spots, etc.), while gently caring for and protecting their skin.

Just like anti-ageing creams, not all snail slime creams are created equal. For an effective anti-ageing effect with snail slime, there are a number of criteria you should follow when choosing your skin-care products. Here are our three tips:
#1 Fresh slime for maximum anti-ageing action
Fresh slime is 100% pure snail slime containing only the naturally present active ingredients. Some snail creams only contain snail slime extract. Obviously, the improvement in terms of skin ageing will not be the same. At RoyeR Cosmétique, we use fresh and organic snail slime in the production of creams and cosmetics.
#2 Opt for natural cosmetics to tackle visible signs of ageing - the gentle way
Natural cosmetics are created with active ingredients that can improve the suppleness, firmness and moisturisation of your skin. Moreover, by definition these cosmetics contain only natural ingredients. They are therefore gentle and harmless for the skin, which is essential when the skin's functions are impaired. RoyeR Cosmétique snail slime creams are certified Cosmebio – 95% of the total ingredients used are of natural origin.
#3 Favour locally made products for a high quality anti-ageing cream
Choosing locally made products is not only important for meat and veggies! You can also opt for local products in other areas of your life, like cosmetics, for example. By doing so, you can be sure you are buying high quality products, with fully transparent traceability. Our snail slime creams are made on our family's land, in Les Herbiers in Vendée.
Our blog posts
on this subject
More beauty guides

To take care of your skin with snail slime